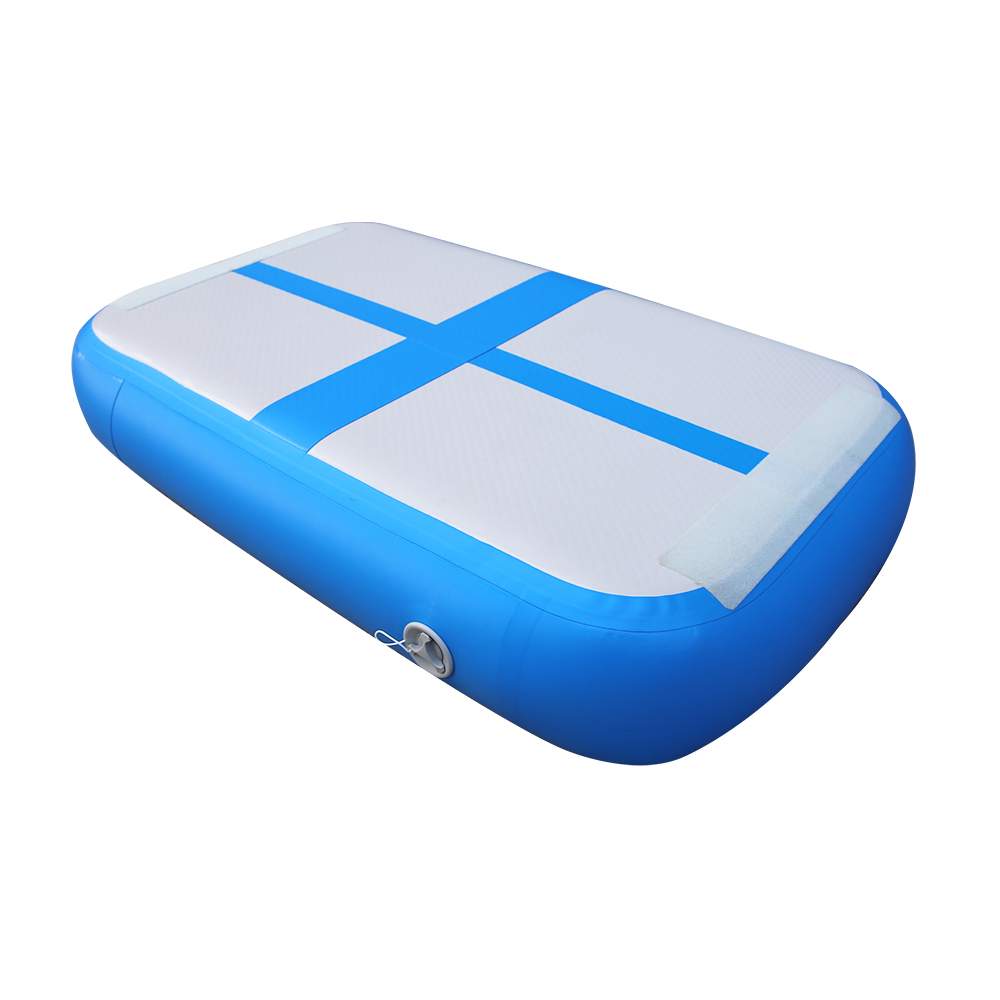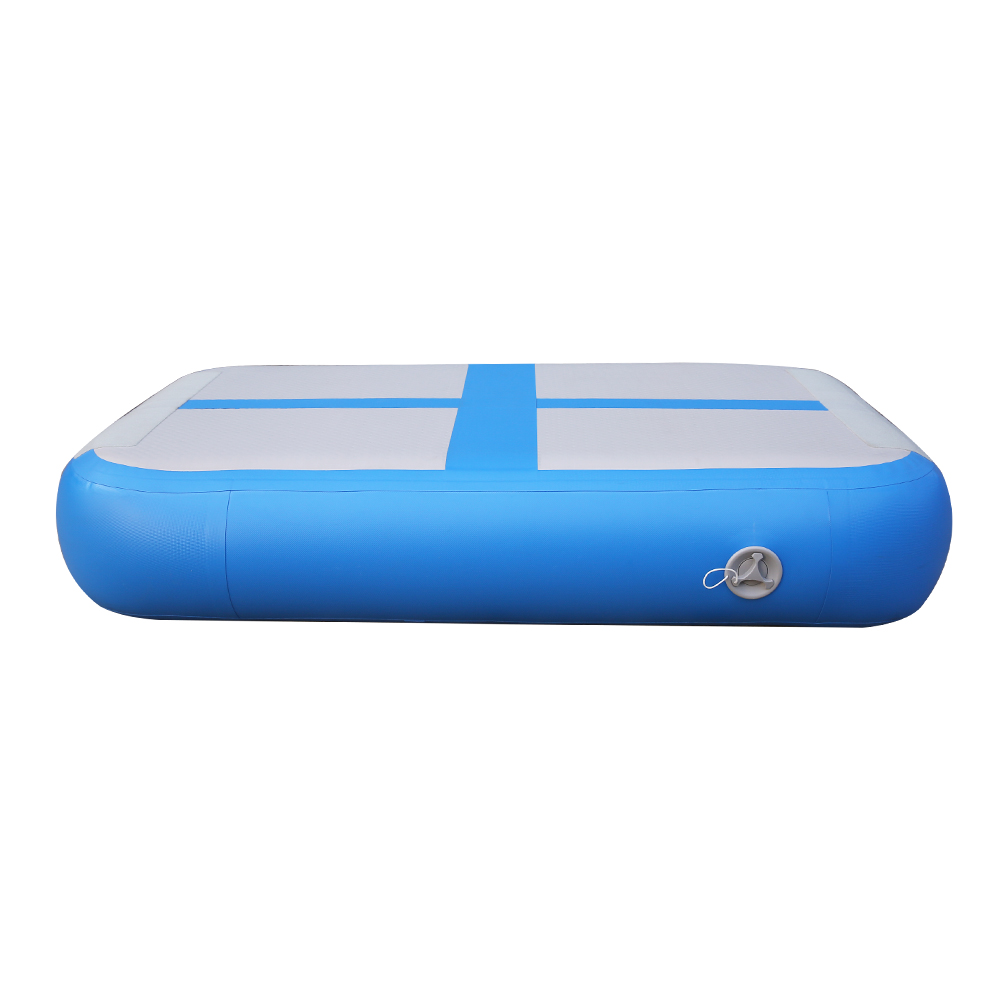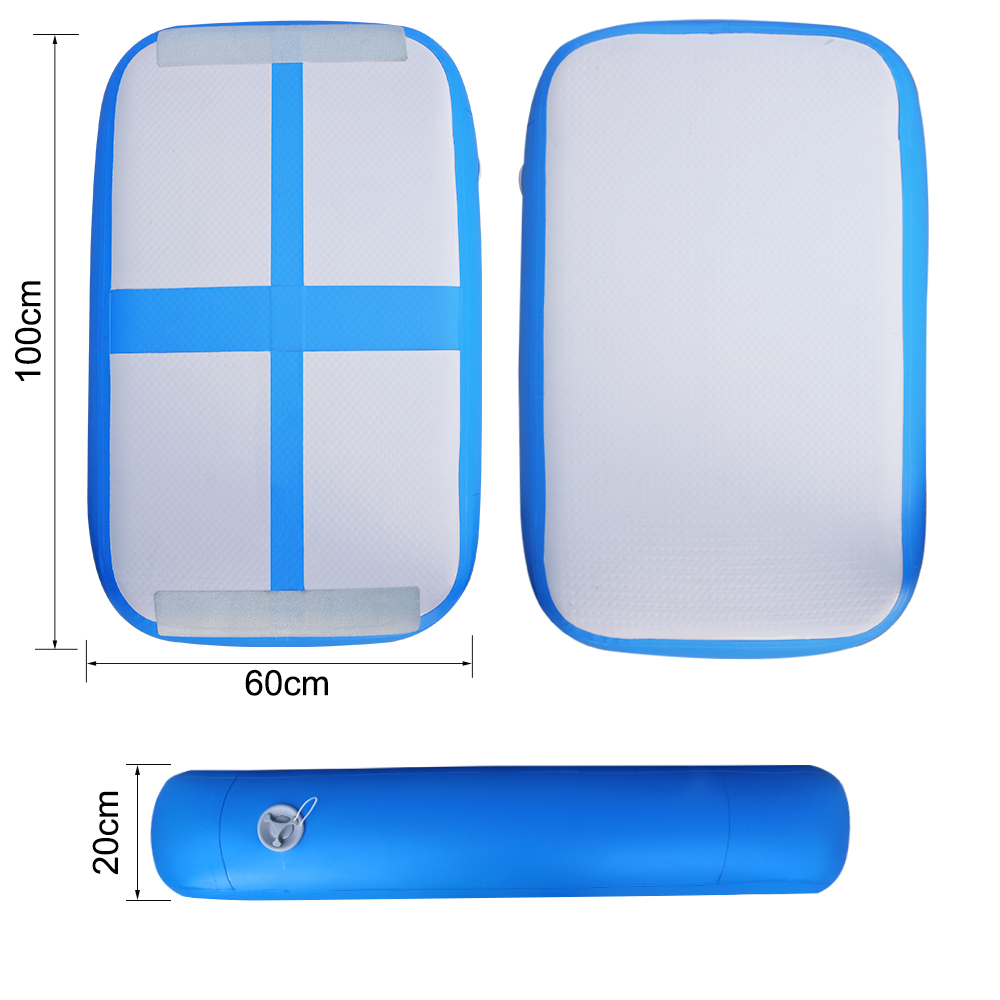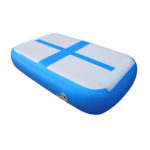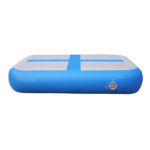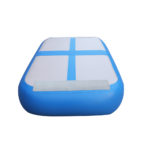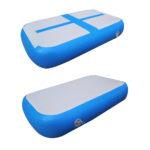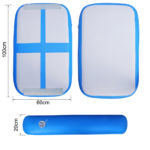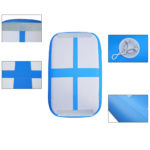 Air Block
179,99 € incl. VAT
Description
Details
Customer review
Instructions for use
Air Block, inflatable training block 100 x 60 x 20 cm
The trampoline for at home!
Air Block, inflatable training block 100 x 60 x 20 cm.
The trampoline for at home!
You have little space at home or just want to jump like in a trampoline for exercise? Then the Air Block is ideal for you. It is quickly inflated, only requires a surface area of 100 x 60 cm and you can jump on it to your heart's content.
Children love jumping in the trampoline, but what do you do in winter when it's not possible to use a trampoline? Air Block is the solution!
Air Block can of course also be used outdoors, is shock-absorbent and waterproof due to its thickness (height) of 20 cm. This means that depending on the air setting (harder or softer), you can determine the damping and thus the swing when jumping yourself and adjust it to your ability.
Especially in times of Corona, it is important that children also do more sports at home. Air Block is simply ingenious for this, because children love jumping! Due to its size, there is a place for the Air Block in every household and if it is not needed at the moment, you can let the air out and stow it away.
The scope of delivery includes a repair kit and detailed instructions.
SUSTAINABLE MATERIAL
Our Air Block is made of double-sided material and a thick PVC tarpaulin. This results in improved air tightness and longer durability as reinforcements are incorporated at all seams.
SAFETY
Compared to other training equipment, you can regulate the air pressure in the Air Block and thus adjust the hardness and spring behaviour. The Air Block makes no noise during your workout.
You only need a few minutes to inflate or deflate the Air Block.
Repair kit included to ensure a long life.
Details
Air Block 100 x 60 x 20 cm
Item code: air-block
Colour blue/grey
Dimensions carton 74 x 17 x 15 cm
Weight with box 3 Kg
EAN Code 4898732668492
We check reviews on our products before they are published. Each review is individually checked to see if it was made by a consumer who actually purchased the goods or services from us. An activation takes place only after 24 h at the earliest. checked reviews: Michael N 20.1.2021 Das Ding ist echt genial, wir haben nicht viel Platz, aber die kids toben sich darauf aus! 12.1.2021 Wahnsinn, wo war dieses Teil die letzten Jahre, als mir meine Tochter (9) immer im Winter wegen dem fehlendem Tranpolin auf die Nerven ging. Super Qualität, super Artikel![/vc_column_text][/vc_column][/vc_row]
Delivery period: Immediately available