Electric scooters are the latest big trend
Who doesn't love being able to jump on an e-scooter to cover the few hundred metres between home and the underground or tram in double quick time and without any effort or stress? The built-in electric motor and battery makes it so easy. The E-Scooter is then folded up and taken on board the public transport (no matter whether it's a bus, tram or suburban train).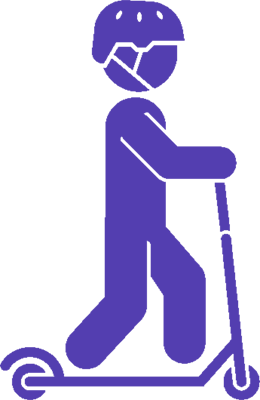 Our E-Scooter has a range of up to 25 km and is suitable for adults (up to 100 kg) as well as children. The maximum speed is 20 km/h (12 mph), which is fast enough to reach your destination swiftly. The battery can be recharged in 2-3 hours. Our E-Scooter has 2 independent brakes, a front light, a red rear reflector and an on-board computer, which shows you the current speed, the state of charge and the distance ridden. It can also be used to adjust the motor's power settings.
Affordable price!
Our retail price of currently €149 is crazy! How can that be? It's simple! We (our purchasing and sales team) have decades of experience in the trade and especially with scooters. In 2000, our management imported well over 300,000 scooters and sold them to many satisfied customers. Even then we were price setters.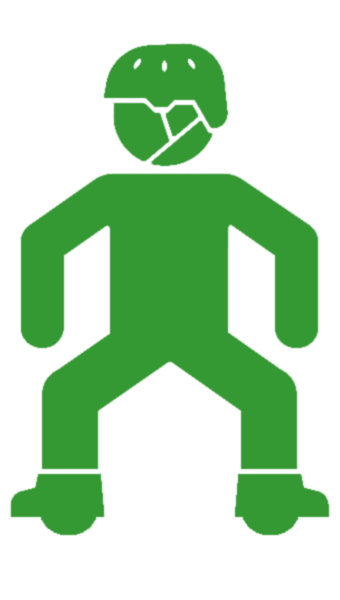 High quality!
We are currently having our E-Scooter built exclusively for us in China under our quality controls, which gives us both a quality and a price advantage that we are happy to pass on to our customers.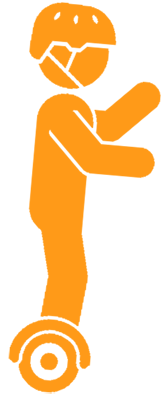 You are only one step (click) away from your new E-Scooter, which will give you and your family hours of enjoyment!
Your children can also have fun with the E-Scooter, both in their free time and on their way to school. For children, the emphasis is on fun and enjoyment, since riding a short distance on an E-Scooter should be an experience and not a burden. And parents can leave their car in the garage with peace of mind.